Press / News / Articles
Symrise first to publish microbiome data for deodorant active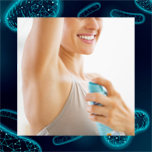 Symrise has re-investigated its deodorant active SymDeo® B125 in depth. While long term efficacy has been known for many years, Research & Development have discovered additional key advantages: In contrast to the conventional antimicrobial triclosan, SymDeo® B125 has no negative impact on the axillary microbiome.
more
Symrise opens expanded application laboratory for cosmetic ingredients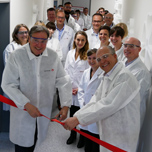 Symrise has opened a new laboratory for cosmetic ingredients in Holzminden, Germany. The new facility will enable the development, optimization, and testing of new cosmetic formulations, specifically utilizing the portfolio of antimicrobial ingredients from the Micro Protection category. The laboratory will support customer-specific projects as well as the development of new innovative materials for use in cosmetic applications. The company has broadened its capabilities to conduct on-site workshops as a means of enhancing customer service.
more
Hot Topics