Upcoming Events
February 26, 2019 - February 28, 2019
April 02, 2019 - April 04, 2019
May 15, 2019 - May 17, 2019
Press / News / Articles
Symrise is Germany's most sustainable large corporation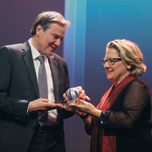 Symrise's consistent commitment to sustainability was awarded first place in the category "Germany's most sustainable large corporations 2019." In addition to Symrise's commitment to climate protection, the decisive factors were mainly its efforts to preserve biodiversity and to support the living conditions of small-scale farmers along the supply chain who consistently meet the highest ecological and social standards. After receiving an award in 2012 and being a finalist in 2016, Symrise has now received the coveted prize for a second time.
more
A sustainable multi-tasking cosmetic ingredient: Hydrolite® 5 green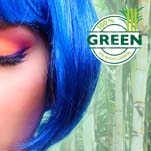 The new generations are making big leaps toward a greener and more sustainable future and the green/natural movement has long entered the personal care and cosmetics market. Symrise, with a long heritage in 1,2-alkanediols has now launched a 100% bio-based version of pentylene glycol, Hydrolite® 5 green, produced from sugar cane. Pentylene glycol is classified as a multifunctional ingredient with many benefits like moisturization, enhancing the performance of active ingredients, and supporting product protection. This article has been published in SPC October 2018.
more
Hot Topics