Press / News / Articles
A sustainable multi-tasking cosmetic ingredient: Hydrolite® 5 green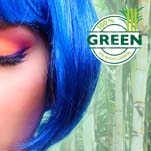 The new generations are making big leaps toward a greener and more sustainable future and the green/natural movement has long entered the personal care and cosmetics market. Symrise, with a long heritage in 1,2-alkanediols has now launched a 100% bio-based version of pentylene glycol, Hydrolite® 5 green, produced from sugar cane. Pentylene glycol is classified as a multifunctional ingredient with many benefits like moisturization, enhancing the performance of active ingredients, and supporting product protection. This article has been published in SPC October 2018.
more
HALAL Ingredients for Cosmetics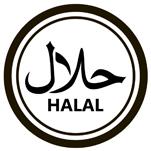 Symrise offers more than 200 ingredients for cosmetics that comply with Islamic law
The Arabic word HALAL can be translated as "permitted" or "lawful" and refers to all things and actions that are permitted under Islamic law. Symrise as a global supplier of cosmetic ingredients understands the specific equirements of the growing Islamic population and provides a comprehensive palette of HALAL-certified products.
more
Hot Topics