Press / News / Articles
When Melanocytes Sense Blue Light: An Approach to Interfere with the Opsin-3 Pathway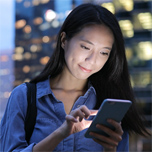 Recent scientific work has shown that pigmentation is induced not by only UV. The effects of visible light have been ignored until today, although especially blue light induces a potent and persistent hyperpigmentation, raising interest in developing an ingredient protecting against it. Recently, the opsin-3 receptor was identified as the sensor of blue light in melanocytes, inducing tyrosinase and dopachrome tautomerase upregulation and formation of a dimer of the two enzymes. Phenylethyl resorcinol was shown previously to protect against visible light-induced hyperpigmentation in-vitro and ex-vivo. The aim of the study was to identify the underlying mechanism while supporting the data showing that phenylethyl resorcinol is a potent active to prevent blue light-induced hyperpigmentation. This article has been published in IFSCC Magazine 4/2019.
more
Hydrolite® 5 green by Symrise receives sustainability label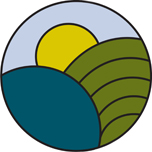 The United States Department of Agriculture (USDA) has certified Symrise's multifunctional ingredient Hydrolite® 5 green. The authority officially confirmed that 100 percent of the cosmetic active ingredient comes from renewable sources. Starting immediately, the product will carry the USDA Certified Biobased Product label. The substance produced from sugar cane byproduct moisturizes the skin, enhances the effectiveness of many ingredients in cosmetic formulations and improves the appearance, consistency and protection of cosmetics.
more
Hot Topics