Press / News / Articles
"Zinc about it – Mineral UV filters: what you need to know about them!"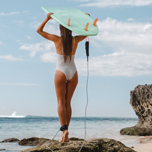 The market for cosmetic products containing sunscreens is growing as consumers become more aware of the harmful effects of UV rays on the skin. There has been an increased demand for safe, environmentally friendly, and effective UV filters that have no negative impact on the environment and human health.

*this article has been published in English and German language: Y. Shao, D. Schlossman, M. Busch, E. Suess "Zinc About it" – Mineral UV filters: what You need to know about them!/ "Zinc About it" – Mineralische UV-Filter: Was Sie über sie wissen müssen! SOFW-Journal 148 7+8/22.
www.sofw.com/jdownloads/Public/SOFW_2278_EN_interactive.pdf
www.sofw.com/jdownloads/Public/SOFW_2278_DE_interactive.pdf
more
Symrise further develops cosmetic ingredient SymClariol®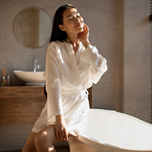 Symrise is repositioning its multifunctional skin care emollient SymClariol® (decylene glycol) to better focus on the ingredient's strengths. So far, the ingredient belonged to the product protection portfolio. The company is now re-launching it under the category of skin protection/hygiene. SymClariol® recently received an award for its balancing effect on the scalp microbiome when used in a professional hair care range.
more
Hot Topics