Press / News / Articles
Symrise acquires Italian biotech company Cutech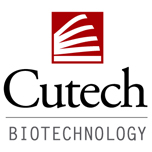 Symrise has signed a contract to acquire the Italian biotech company Cutech in Padua. The enterprise offers unique pre-clinical screening services for cosmetic ingredients and finished formulations. The purchase will expand the expertise of Symrise in the efficacy testing of cosmetic ingredients and open new opportunities for collaboration with partners from scientific institutions. It will also increase the go-to-market speed for novel active ingredients.
more
in-cosmetics Paris: Symrise Presented Probiotics-based Cosmetic Ingredient to Protect Sensitive Skin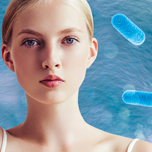 Symrise presented its first processed probiotic ingredient SymReboot™ L19 at the international cosmetics trade fair in-cosmetics. The cosmetic ingredient has achieved second place in the BSB Innovation Awards in the category Active Ingredients. The company has developed the product especially for protecting sensitive skin. The industry met in Paris at the beginning of April at in-cosmetics, one of the most important trade fairs for cosmetic ingredients.
more
Hot Topics