Press / News / Articles
Advancing Salicylic Acid-based Dandruff Control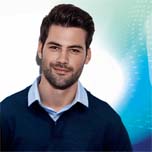 The global personal care market for anti-dandruff shampoos commonly relies on the use of at least one of the following three ingredients linked to dandruff control: zinc pyrithione, piroctone olamine, and climbazole.¹ While these conventional anti-dandruff actives primarily aim to limit Malassezia's excessive activity on the scalp, there is a fourth ingredient that is very frequently used: Salicylic acid. Considering salicylic acid rather as a keratolytic agent, a combination with additional beneficial ingredients to enhance shampoo effectiveness and consumer acceptance will be advantageous. In this publication, we are presenting new data for the improved anti-dandruff performance of salicylic acid in shampoo applications when combined with a renewable ester (technology) for dandruff control applications, the next generation antidandruff active from natural origin Crinipan® PMC green (propanediol caprylate).
more
Empowering Tropolone in Innovative Products SymDiol® 68T and SymOcide® PT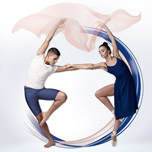 SymDiol® 68T and SymOcide® PT both contain the powerful molecule tropolone which enhances product performance to a new level. Formulators and consumers are asking for highly effective, scientifically proven ingredients with an excellent safety profile for product protection. Symrise is now meeting that demand!
more
Hot Topics