Upcoming Events
November 12, 2019 - November 13, 2019
November 20, 2019 - November 21, 2019
January 14, 2020 - January 15, 2020
Press / News / Articles
How to mimic probiotics circumventing the hurdles of handling living microorganisms?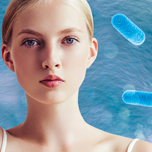 The concept of probiotics to improve gut health is well established in the scientific literature and the majority of consumers think that probiotics fit also well to beauty care products. To circumvent the hurdles of applying live bacteria to cosmetic formulations we aimed to develop a probiotics-derived product combining the multiple health benefits of a probiotic with the advantages of a classical cosmetic ingredient having an ease of use in a wide range of cosmetic formulations and applications. This article describes the unique approach and the marketed product SymReboot™ L19. The article has been published in EURO COSMETICS 6-2019.
more
Symrise opens expanded application laboratory for cosmetic ingredients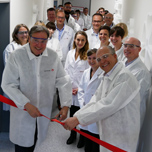 Symrise has opened a new laboratory for cosmetic ingredients in Holzminden, Germany. The new facility will enable the development, optimization, and testing of new cosmetic formulations, specifically utilizing the portfolio of antimicrobial ingredients from the Micro Protection category. The laboratory will support customer-specific projects as well as the development of new innovative materials for use in cosmetic applications. The company has broadened its capabilities to conduct on-site workshops as a means of enhancing customer service.
more
Hot Topics