Press / News / Articles
Symrise introduces next-generation anti-dandruff active derived from 100 % natural raw materials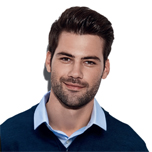 Symrise will present Crinipan® PMC green, its novel anti-dandruff active, with an online webinar on 27 May 2020. The new molecule's efficacy is based on an innovative mode of action, and it shows comparable results to established anti-dandruff actives. Symrise Cosmetic Ingredients are in a pioneer position to combine such effectiveness with an entirely bio-based solution.
more
When Melanocytes Sense Blue Light: An Approach to Interfere with the Opsin-3 Pathway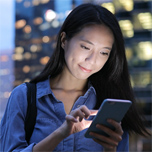 Recent scientific work has shown that pigmentation is induced not by only UV. The effects of visible light have been ignored until today, although especially blue light induces a potent and persistent hyperpigmentation, raising interest in developing an ingredient protecting against it. Recently, the opsin-3 receptor was identified as the sensor of blue light in melanocytes, inducing tyrosinase and dopachrome tautomerase upregulation and formation of a dimer of the two enzymes. Phenylethyl resorcinol was shown previously to protect against visible light-induced hyperpigmentation in-vitro and ex-vivo. The aim of the study was to identify the underlying mechanism while supporting the data showing that phenylethyl resorcinol is a potent active to prevent blue light-induced hyperpigmentation. This article has been published in IFSCC Magazine 4/2019.
more
Hot Topics