Press / News / Articles
in-cosmetics Paris: Symrise Presented Probiotics-based Cosmetic Ingredient to Protect Sensitive Skin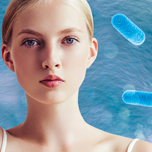 Symrise presented its first processed probiotic ingredient SymReboot™ L19 at the international cosmetics trade fair in-cosmetics. The cosmetic ingredient has achieved second place in the BSB Innovation Awards in the category Active Ingredients. The company has developed the product especially for protecting sensitive skin. The industry met in Paris at the beginning of April at in-cosmetics, one of the most important trade fairs for cosmetic ingredients.
more
SymLite® G8: Natural protection for skin and cosmetics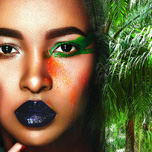 Made from sustainably sourced raw materials, it naturally enhances the skin caring effect of cosmetic products while improving their shelf life: That's what SymLite® G8 does. Symrise will present the multifunctional, plant-based ingredient made from renewable raw materials at In-Cosmetics Global from April 2 to April 4, 2019, in Paris at its booth E110. The product results from a cooperation with Oleon, a leading producer of oleo chemicals in Belgium.
more
Hot Topics